Fill out the form below and submit
we will get back to you as soon as possible.
The dry sand production line is equipped with a high-performance VSI sand making machine and a coarse and fine powder separator, which is energy-saving, environmentally friendly, small in footprint, compact in production line and high in automation.
App
Introduction to the basic process of sand production line
This production line is based on the raw materials of 40mm or less.
The 0-40mm aggregate is transported to the impact crusher by the hanging feeder, and the belt conveyor is crushed. The impacted material is sieved on a two-layer vibrating screen. The material larger than 5mm is returned to the impact crusher for re-breaking. Form a closed loop. The 3-5mm material can be partially finished according to the discharge requirements, and some of the returned impact breaks and breaks again. The material of less than 3mm enters the coarse and fine powder separator, and the stone powder of 0-0.075mm is disposed at the branch. The 0.075-3mm and 3-5mm materials constitute the finished material pile. Pulse bag type dust collector can be selected according to environmental protection requirements.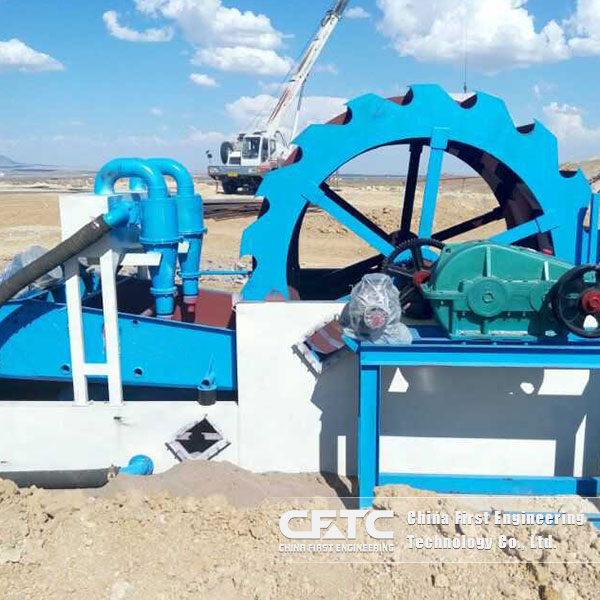 Dry sand making process advantages:
(1) Fineness modulus and grading area adjustment: Sand making machine and sand stone powder separator are equipped with frequency conversion speed control system, which can adjust the production mode according to the characteristics of raw materials, and achieve the quick and convenient adjustment mechanism of sand fineness modulus and stone powder. The content is a high quality production process.
(2) Adjustment of stone powder content (sand equivalent): The content of stone powder is adjusted to the requirements of use by the sand and stone separator.
(3) Good environmental performance: equipped with a special dust removal system, the dust is small, and the noise during operation is less than 90dB.
(4) Small footprint, compact production line and high degree of automation: the plane occupies 35 meters × 20 meters, and only 2 workers are required for production and operation.
how much is the quote of crusher of type of an annulus hammer?
Tin ore crusher plant
How to maintain a mobile crusher?
Manganese crusher plant
Send Enquiry
write down your requirement and contact details in the following form to get the latest price of this product within one day!
Hot Product
Pursuit of excellence, innovation is not limited!