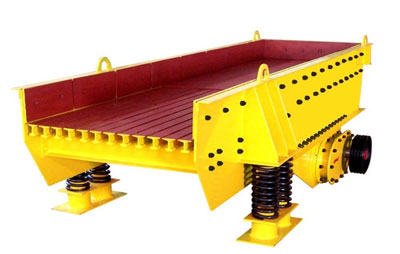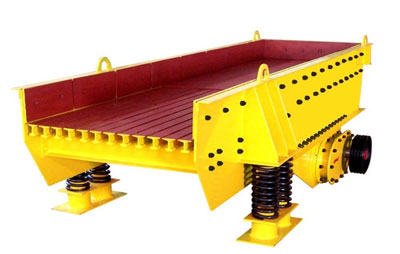 Vibrating feeder
Feed particle size160-700mm.
Processing capacity80-800tph.
Applicable materialscreening plant in the field of mineralprocessing.
Sell Hot: South Africa, Nigeria, Kenya,Mexico, Uzbekistan, Chile, Tanzania, Peru, Brunei, Brazil, Iran, Philippines, Malaysia, Vietnam, Pakistan, India, Russia, Venezuela, USA, etc.
Major benefits ! ! ! Buy Vibrating feeder and
free delivery this machine related parts!
Vibrating feeders, commonly known as feeders, can be divided into many different models. In the production process, the vibrating feeder can uniformly, quantitatively and continuously feed the block, granular and powder materials from the storage bin to the receiving device, which is suitable for automatic batching, quantitative packaging and automatic control. Process. Feeding machines are widely used in metallurgy, coal, chemical, building materials, light industry, glass, abrasives, abrasives and other fields.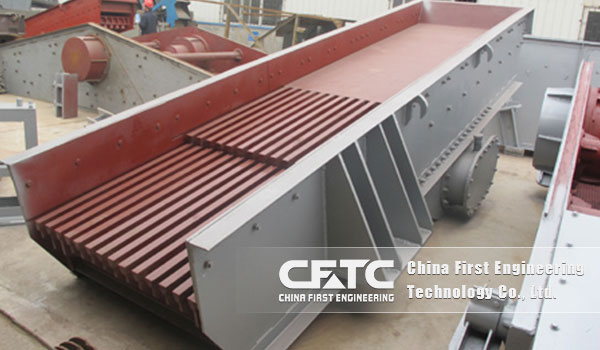 Vibration feeder performance advantages:
Reliable work and good performance
The vibrating feeder has stable vibration, reliable operation, long service life, low noise, low power consumption, good regulation performance and no material charging phenomenon.
Flow controllable and easy to adjust
The vibration motor is a tunable excitation source, which can change and control the flow at any time, and the adjustment is convenient and stable;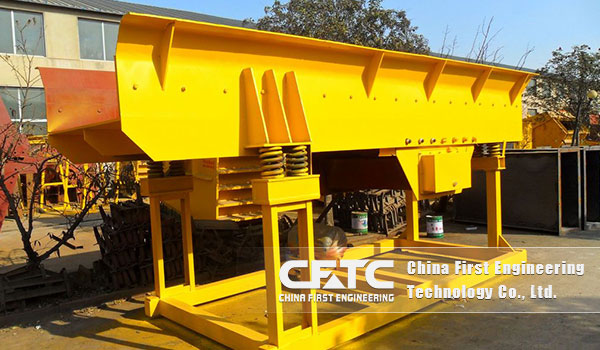 Simple installation and good maintenance
The vibrating feeder has simple structure, reliable operation, convenient adjustment and installation, light weight, small volume and convenient maintenance.
Sealed structure, strong environmental protection
Prevent dust pollution when using a closed structure.
Parameters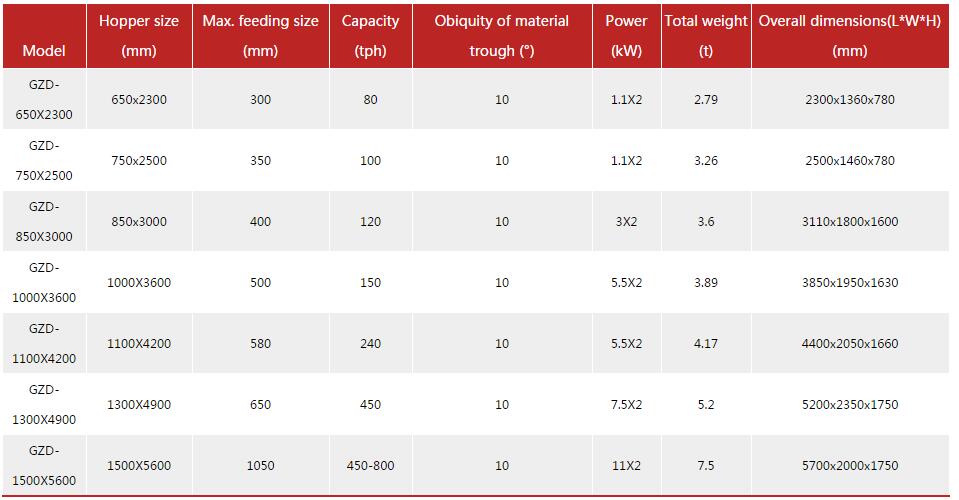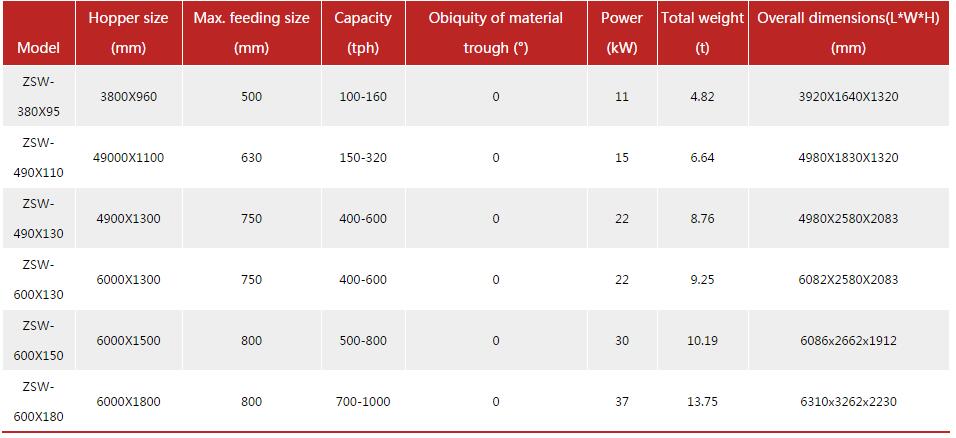 Principle
ZSW linear vibrting feeder consists of the groove, exciter, spring support base, transmission device and so on. The exciter is the vibration source. The exciter is made up of two eccentric shafts (one is the driving shaft, the other is driven shaft) and a gear pair. The motor drives the driving shaft through the V-belt, and the driving shaft drives the driven shaft. The driving shaft and driven shaft rotate conversely at the same time to vibrate the groove. The materials in the groove move forward to achieve the result of feeding. GZD Series vibrating feeder adopts double vibrating motor to vibrate the groove to feed materials to the crusher.
Relate:
Mobile impact crusher
,
Hydraulic Cone Crusher
,
Single screw sand washer
,
Circular Vibrating Screen
,
Basalt sand making machine
,
Trommel Screen
,
mobile cone crusher
,
GZD Vibrating Feeder
,
Fine sand recycling machine
,
Vibrating feeder
,
Sand washing & recycling machine
,
Sand production line
,
River stone sand making machine
,
Spiral sand washer
,
Impact Crusher
,
Hammer Crusher
,
Symons Cone Crusher
,
Mobile crushing station
,
Granite production line
,
Jaw Crusher
,
Sand making machine
,
Conveyor belt
,
Bucket Wheel Sand Washer
,
HVI sand making machine
,
Mobile Screener
,
Heavy hammer crusher
,
Vertical Shaft Impact Crusher
,
Stone powder sand washing machine
,
Mobile screening plant
,
limestone Mobile screener
,
VSI sand making machine
,
Double spiral sand washer
,
Belt Conveyor
,
Dolomite sand making machine
,
Mobile sand making machine
,
Send Enquiry
write down your requirement and contact details in the following form to get the latest price of this product within one day!
Hot Product
Pursuit of excellence, innovation is not limited!