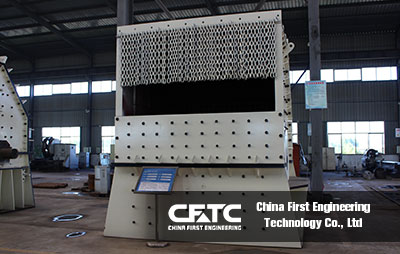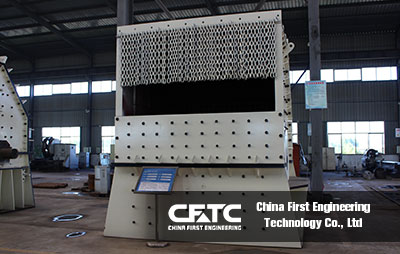 Hammer Crusher
Feed particle size200-4/900-6(kW).
Processing capacity5-800tph.
Applicable materialVarious mineral ores and rockswhich anti-pressure do not exceed 320Mpa. .
Sell Hot: South Africa, Nigeria, Kenya,Mexico, Uzbekistan, Chile, Tanzania, Peru, Brunei, Brazil, Iran, Philippines, Malaysia, Vietnam, Pakistan, India, Russia, Venezuela, USA, etc.
Major benefits ! ! ! Buy Hammer Crusher and
free delivery this machine related parts!
The hammer crusher is a kind of equipment for crushing materials in the form of impact, which is divided into two types: single rotor and double rotor. It is a section of crushing crusher that directly crushes materials with a maximum particle size of 600-1800 mm to 25 or less. Hammer crusher is suitable for crushing medium-hard materials such as limestone, slag, coke, coal and other materials in cement, chemical, electric power, metallurgical and other industrial sectors. The crushed materials are coal, salt, chalk, gypsum, brick, limestone and the like. It is also used to crush waste of wood, paper and broken asbestos cement with strong fiber structure, elasticity and toughness to recover asbestos fiber and so on. In addition, the hammer crusher can be used not only for crushing production lines, sand production lines, but also for conical crushers in beneficiation production lines.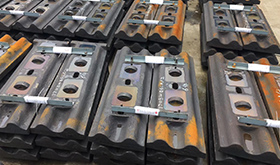 Impact plate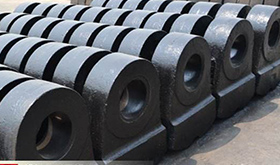 Crusher Hammer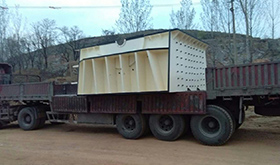 Consignment

1.Higher rotating speed and stroke make production capacity which improved 35%-60%.
2.Better finished product shape.
3.Hydraulic protection and hydraulic cavity clearing, high automatization and less stopping production and repairing time.
4.Thin oil lubrication makes the life time increased.
5.Hydraulic motor makes the adjustment of discharging opening size and replacement of wear parts more convient.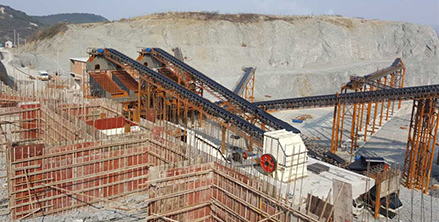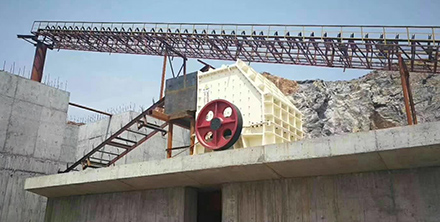 Parameters

Model

Capacity(tph)

Feed opening
(mm)

Rotating speed
(r/min)

Motor power
(kW)

Overall dimensions
(mm)
<30mm
<70mm
HYPCD1416
200
280
≤600
500
200-4
1000-1600
HYPCD1616
280
400
≤700
420
200-4
1200-1600
HYPCD1620
380
530
≤700
420
250-4
1200-200
HYPCD1820
500
700
≤700
350
355-6
160-200
HYPCD2022
600
860
≤1000
350
500-6
2000-220
HYPCD2024
800
1100
≤1100
350
630-6
2000-2400
HYPCD2026
1000
1400
≤1100
350
710-6
2000-2600
HYPCD2426
1500
2100
≤1100
300
900-6
2400-2600
Principle
The hammer crusher mainly relies on the impact energy to complete the crushing material operation. When the hammer crusher is working, the motor drives the rotor to rotate at a high speed, and the material enters the crusher cavity evenly. The high-speed rotary hammer impacts and shears the torn material, causing the material to be broken. At the same time, the gravity of the material itself causes the material to The high-speed rotating hammer head rushes toward the baffle and the screen strip in the frame body. The material larger than the size of the mesh hole is retained on the sieve plate and continues to be struck and ground by the hammer until it is broken to the required discharge particle size and finally discharged through the sieve plate. .
Relate:
Jaw Crusher
,
Trommel Screen
,
HVI sand making machine
,
Bucket Wheel Sand Washer
,
Mobile crushing station
,
Vertical Shaft Impact Crusher
,
River stone sand making machine
,
Fine sand recycling machine
,
VSI sand making machine
,
Granite production line
,
Circular Vibrating Screen
,
Double spiral sand washer
,
Impact Crusher
,
Basalt sand making machine
,
Mobile screening plant
,
Vibrating feeder
,
Belt Conveyor
,
Stone powder sand washing machine
,
Mobile Screener
,
limestone Mobile screener
,
Heavy hammer crusher
,
Sand making machine
,
Dolomite sand making machine
,
mobile cone crusher
,
Symons Cone Crusher
,
Mobile sand making machine
,
Mobile impact crusher
,
Sand production line
,
Sand washing & recycling machine
,
Single spiral sand washing machine
,
Spiral sand washer
,
Hydraulic Cone Crusher
,
GZD Vibrating Feeder
,
Conveyor belt
,
Hammer Crusher
,
Send Enquiry
write down your requirement and contact details in the following form to get the latest price of this product within one day!
Hot Product
Pursuit of excellence, innovation is not limited!