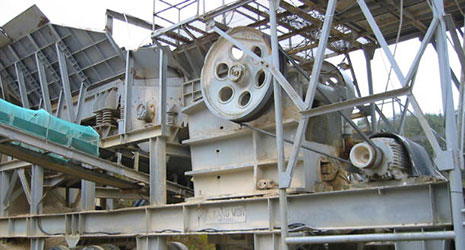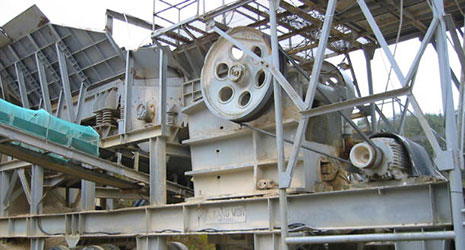 Copper mine plant
What can help you, fill out the form below and submit, we will get back to you as soon as possible.
Copper ore, hardness of 3-4, copper ore after smelting commission becomes refined copper and copper products. Concentrate copper ore species: native copper, chalcopyrite, bornite, chalcocite, azurite and covellite. Copper ore is mainly used in metallurgic
Part I
Copper ore dressing production line generally adopts a relatively simple process. After a period of grinding, the fineness-200 mesh accounts for 50%~70%, 1 rough selection, 2~3 times selection, and 1~2 sweeps. If the particle size of the copper mineral is relatively fine, a stage grinding process may be considered. Most of the concentrating plants that deal with the porphyry ore are re-grinding with coarse concentrates – a selective stage grinding process, which is essentially a mixing-priority flotation process. After a rough grinding, rough selection, sweeping, and then re-grinding the coarse concentrate to obtain high-grade copper concentrate and sulfur concentrate. Rough grinding fineness - 200 mesh accounts for about 45% to 50%, and regrind fineness - 200 mesh accounts for about 90% to 95%.
The copper ore beneficiation process is divided into three parts:
1. Broken part: The basic process of crushing the ore process. The purpose is to crush the ore to an appropriate size and is suitable for grinding a part.
2. Grinding part: grinding and pulverizing part to further process the ore to obtain a smaller size for the flotation separation material
3. Flotation part: the important process of flotation process / upgrading copper mine. Chemical reagents will be added to the mixer/mixer to make a chemical reaction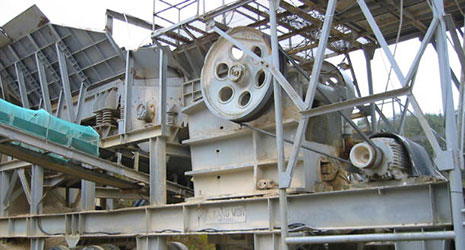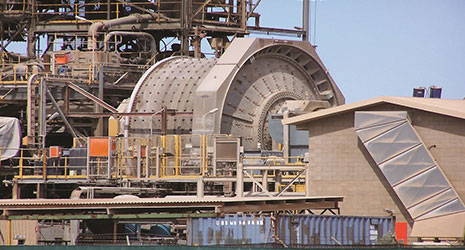 Part II
Cu Dressing Process
Copper ore divides into ore sulfide ,ore oxide and mixing ore according to its oxide rate . The main process for copper ore is flotation , for refractory mixed copper ore and refractory oxide ore , normally use hydrometallurgy process .The common process flow of copper ore flotation is mainly one and more stages in terms of the number of selected sections.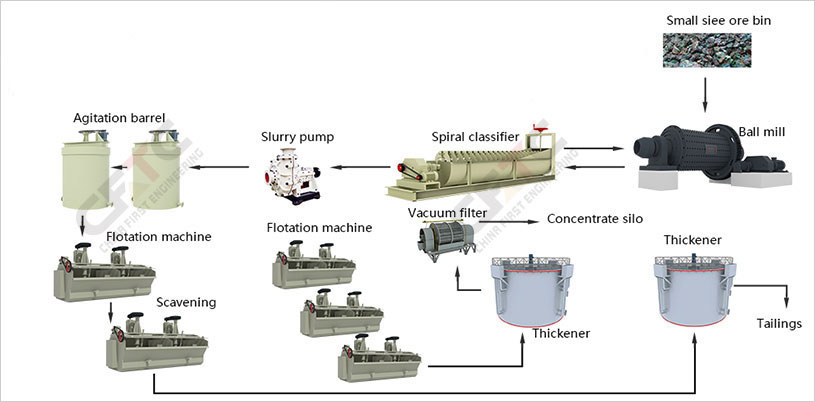 The mined ore is firstly crushed by a jaw crusher. After being crushed to a reasonable fineness, it is evenly fed into the ball mill through a hoist and a feeder, and the ore is crushed and ground by a ball mill.
The ore fines ground by the ball mill enter the next process: classification. The spiral classifier cleans and classifies the ore mixture by the principle that the specific gravity of the solid particles is different and the rate of precipitation in the liquid is different. The washed and classified mineral mixture separates the magnetic substances in the mixture by magnetic force and mechanical force when passing through the magnetic separator. The mineral particles that have been initially separated by the magnetic separator are sent to the flotation machine, and different drugs are added according to different mineral characteristics, so that the desired minerals are separated from other substances.
After the desired minerals are separated, because they contain a large amount of water, they must be initially concentrated by a thickener and then dried by a dryer to obtain dried minerals. The grade of copper powder reaches 45%.
Relate:
Hammer Crusher
,
Hydraulic Cone Crusher
,
Sand washing & recycling machine
,
River stone sand making machine
,
Jaw Crusher
,
Mobile impact crusher
,
Bucket Wheel Sand Washer
,
Trommel Screen
,
Stone powder sand washing machine
,
Symons Cone Crusher
,
mobile cone crusher
,
Mobile Screener
,
Vertical Shaft Impact Crusher
,
Basalt sand making machine
,
Dolomite sand making machine
,
Sand making machine
,
Vibrating feeder
,
HVI sand making machine
,
Sand production line
,
Impact Crusher
,
Circular Vibrating Screen
,
VSI sand making machine
,
Conveyor belt
,
Belt Conveyor
,
Mobile sand making machine
,
Single screw sand washer
,
limestone Mobile screener
,
Mobile screening plant
,
Fine sand recycling machine
,
Spiral sand washer
,
Heavy hammer crusher
,
GZD Vibrating Feeder
,
Double spiral sand washer
,
Mobile crushing station
,
Granite production line
,
Send Enquiry
write down your requirement and contact details in the following form to get the latest price of this product within one day!
Hot Product
Pursuit of excellence, innovation is not limited!